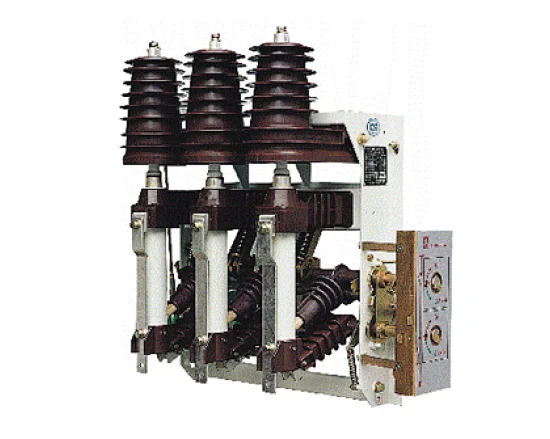 Air Insulated Load Break Switch
Air Insulated Load Break Switch
After introducing the international advanced technology, Leistung Energie researched Air Insulated Load Break Switch based on several years' design and manufacturing of Load Break Switch manufactures. 

1. FN12-12D and FN12-12D.R(fuse combination) is air insulated load break switch/fuse combination switchgear which stand classic design with three function: isolating switch/load break switch/earthing switch in one body.

2. Flexible assembled. Suit for left side assemble/right side assemble/front side assemble/inversion assemble totally 4 direction assemble type.

3. Busbar unit and load break switch unit be separated by bell insulation and valve construction.

4. Air compress arc extinguish design with high reliability.

5. Spring mechanism with manual/motor operating mode.

6. Best costs performance.

7. Standard in IEC60265-1;GB3804;GB16926;IEC420.