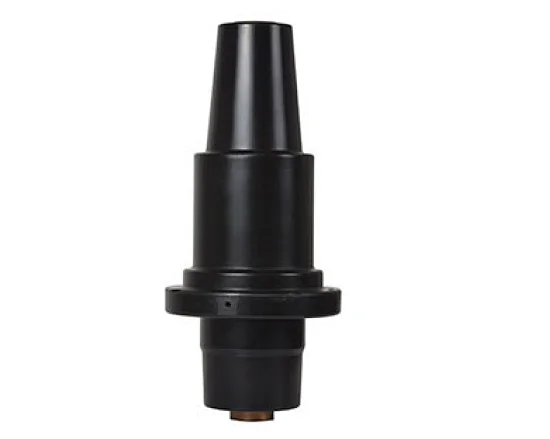 After introducing the international advanced technology, Leistung Energie researched Cable Bushing based on several years' design and manufacturing of Cable Accessories manufactures. The product adopts novelty design and advanced manufacturing technique. It represents energy-conversation, environmental protection philosophy for the production, usage and lifetime. This product is with the character of safety and reliability. It' s green energy saving product for Power equipment and systems construction and upgrading.

CGIS switchgear cable bushing

Power frequency withstand voltage 50KV/1min tested.

Partial discharge tested.

Sensor inside for voltage indicator



Rated voltage:12kv/24kv

Rated power frequency withstand voltage:50kv/1min

Partial discharge:1PC under 20kv Max.

Epoxy resin material

For more details, please call customer service for consultation.