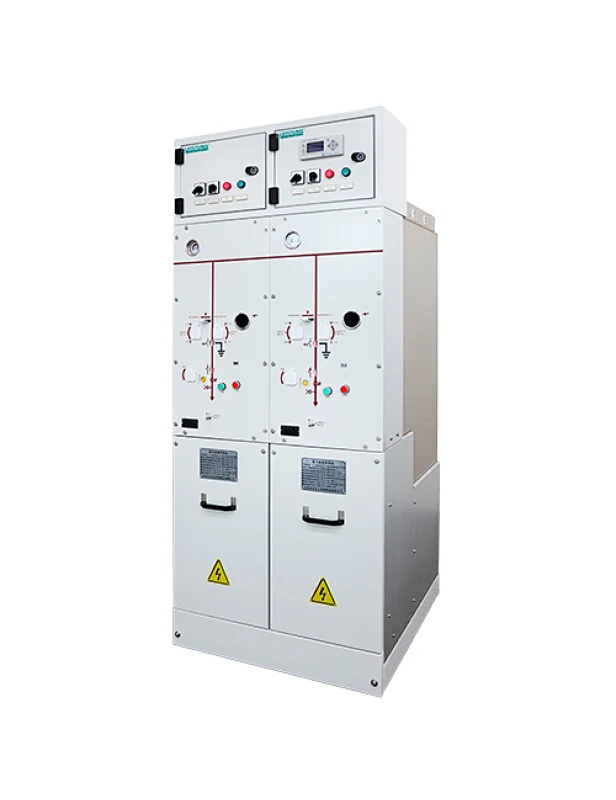 DQN Series N₂ Insulated Ring Main Unit
Technical Advantages:
1. Completely sealed and maintenance free throughout the service life
2. Compact structure and modular design
3. Advanced processing technology and good air tightness
4. Nitrogen has low leakage rate, high purity and service life of 40 years
5. Mechanical interlocking and electrical interlocking are used together
6. The control system is advanced and can realize unmanned
7. Closing method of grounding switch + vacuum circuit breaker combination
After introducing the international advanced technology, Leistung Energie researched DQN Series N₂ insulated ring main unit (N₂ insulation and vacuum extinction) based on several years' design and manufacturing of gas insulated switchgear. The product adopts novelty design and advanced manufacturing technique. It represents energy-conversation, environmental protection philosophy for the production, usage and lifetime. This product is with the character of small dimension, free maintenance, simple operation, high performance indication, safety and reliability, which can replace SF6 RMU and solid insulation switchgear. It' s green energy saving product for power grid construction and upgrading.
Leistung Energie is a professional N₂ insulated ring main unit provider.
For more details, please call customer service for consultation.