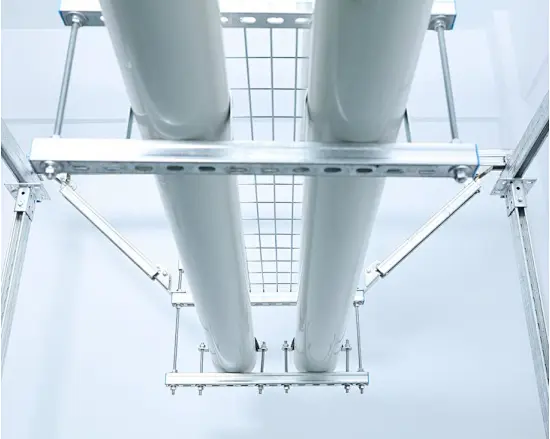 Anti-seismic Support and Hanger
Our Anti-seismic Support and Hanger is designed to provide a secure and reliable system for your building during seismic events, enhancing the safety of your structure.
This anti-seismic support and hanger is engineered for supporting and suspending pipeline and equipment during seismic disturbances. It provides a fail-safe design that helps maintain structural integrity, preventing pipelines and equipment from falling, breaking, or bending during a seismic event. This anti-seismic hanger has been designed to meet strict international standards and certification, guaranteeing maximum safety, durability, and reliability. This system is ideal for use in high-rise buildings, hospitals, schools, and other critical structures. Reduce the risk of structural damage and ensure the safety of your building with our Anti-seismic Support and Hanger.