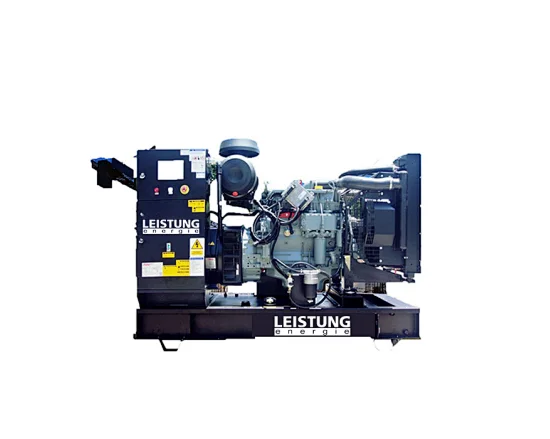 DE Series 400V Diesel Generator 22kVA 825kVA
We offer commercial silent diesel generators to buyers around the world. We have strong design capabilities and quality control capabilities to ensure the quality of our commercial diesel generators. We are determined to be the best manufacturer and supplier of industrial diesel generators in China
After introducing the international advanced technology, Leistung Energie researched DE Series 400V Diesel Generator 22kVA 825kVA based on several years' design and manufacturing of power equipment. The product adopts novelty design and advanced manufacturing technique.

We offer commercial silent diesel generators to buyers around the world. We have strong design capabilities and quality control capabilities to ensure the quality of our commercial diesel generators. We are determined to be the best manufacturer and supplier of industrial diesel generators in China
1. Germany quality
2. Oil cooled series are reputed in telecom areas
3. Oil cooled series are standard with 1000 hours maintenance-free filters
4. The only brand have oil-cooled and air-cooled series products
5. Perform good at continuing application
6. Standard with 50℃ radiator

For more details, please call customer service for consultation.