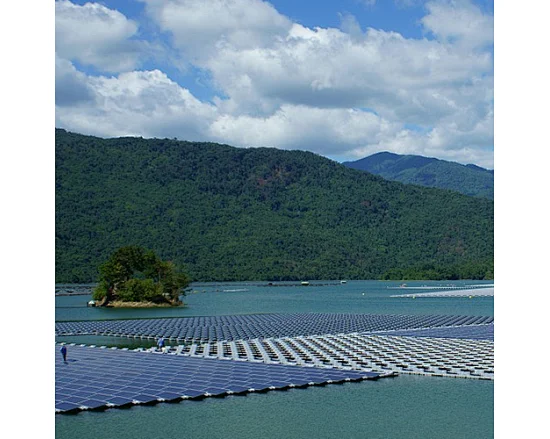 Floating Solar Mounting System
Perfect for pools and sea, the Floating Solar Mounting System features buoyancy-enhanced polyer composites and strong corrosion-resistant materials for easy installation and efficient energy capture.
Our Floating Solar Mounting System is designed specifically for use on bodies of water like pools and the sea. The buoyancy-enhanced polyer composites are anti-ultraviolet, meaning they're perfect for use in areas with intense sunlight. The system itself is made from aluminum alloy or carbon steel, offering both strong corrosion resistance and easy installation. With no impact on water quality, this system is perfect for preventing evaporation of water and protecting the ecological environment. By harnessing the power of the sun, our Floating Solar Mounting System offers energy-efficiency and sustainability in ponds, lakes and coastal waters. Our experienced team can customize the perfect solution to meet your specific requirements, and we're committed to delivering quality and innovation with every project. Choose Leistung Energie for your Floating Solar Mounting System needs today.