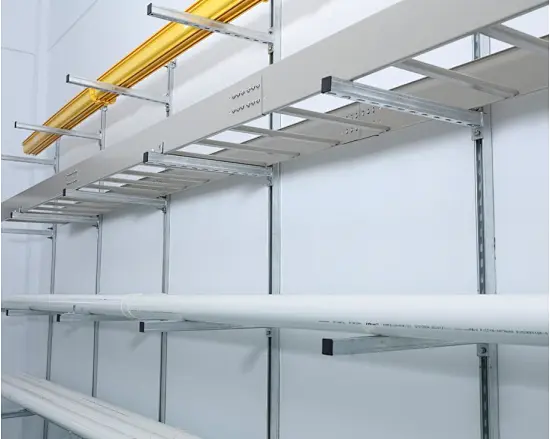 Gallery Support for Cable Bridge, Support, and Hanger
Leistung Energie provides innovative and durable Gallery Support solutions for cable bridges, supports, and hanger products. Our products are energy-saving, eco-friendly, and reliable.
Leistung Energie has a vast production capacity that accommodates a range of materials and occasions for cable bridge, support, and hanger products. Our Gallery Support products are designed with novelty and advanced manufacturing techniques that embody our philosophy of energy-conversation and environmental protection, making them safe and reliable. Our Gallery Support solutions are a green energy-saving product for power equipment and systems construction and upgrading, which saves costs. Moreover, we offer customized solutions based on customers' different needs, leveraging our rich experience in the field. With our Gallery Support products, it is no longer impossible to meet demanding requirements, and we're committed to providing our customers with quality products and excellent services.