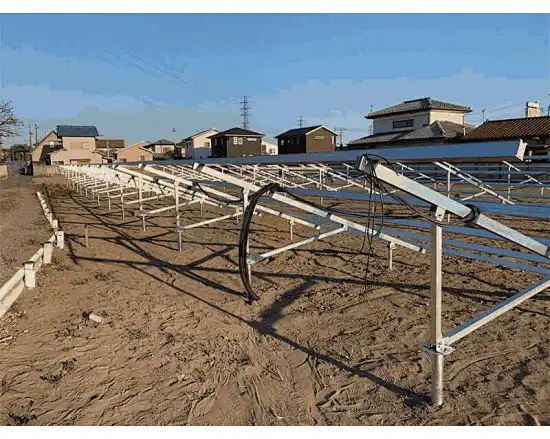 Ground Screw Solar Mounting System
A secure way to mount solar panels with ground screw technology. Reduces the need for concrete foundations and can be installed on any terrain. Highly strong wind and snow load resistance. Suitable for commercial projects with easy installation.
The Ground Screw Solar Mounting System by Leistung Energie is designed with a special angle adjustable connector, allowing for use on flat land and sloped hill land. Made with AL6005-T5 aluminum anodized material and Q235B hot-dip galvanized ground screw, this system is highly resistant to extreme weather conditions. It is the perfect solution for commercial projects, especially large scale plants, and is easy to install using a ground screw foundation. The highly pre-assembled structure saves much installation time and labor cost. With its wind and snow load resistance, this system solves the issue of durability, making it an ideal choice for areas with heavy snowfall.