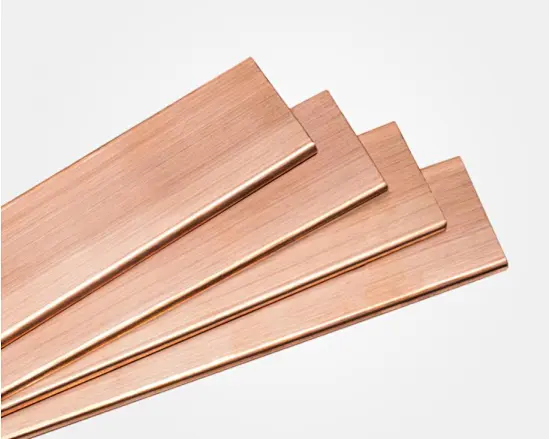 High Conductivity Copper Bar
A superior quality copper bar with high conductivity, ideal for various electrical and industrial applications.
Our High Conductivity Copper Bar is made of pure copper with a high electrical conductivity of up to 101% IACS. With its excellent thermal conductivity and superior mechanical properties, it can be used in various electrical and industrial applications such as grounding bars, busbars, switchgear components, motor components, and more. The copper bar is easy to install, durable, and can withstand extreme temperatures and harsh environments. It also has a long lifespan, which reduces maintenance costs. Invest in our High Conductivity Copper Bar for reliable and consistent performance in your applications.