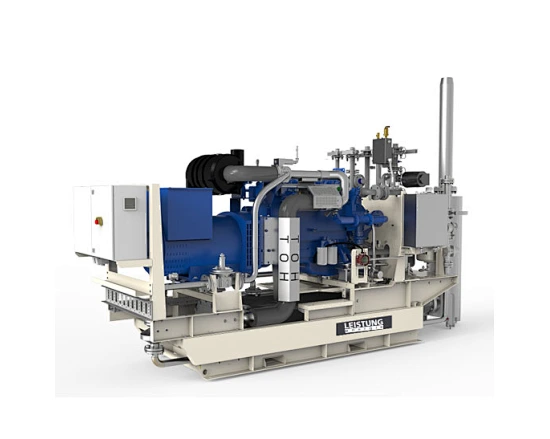 Natural Gas Cogeneration Generator Set
Leistung Energie's natural gas cogeneration generator set offers high efficiency power generation, low gas consumption rate, low operation and maintenance cost, durable design, and easy installation.
Leistung Energie's natural gas cogeneration generator set is an innovative solution that uses advanced manufacturing technology to deliver stable and reliable power. The product features a high efficiency rate, low gas consumption, low lubricating oil consumption rate, and an extended overhaul period of up to 80,000 hours. It is also designed to be durable, featuring a compact structure that is easy to install. With its energy-conversation and environmental protection philosophy, it provides a cost-effective and sustainable solution for power generation. The natural gas cogeneration generator set can be used in a variety of scenarios including hospitals, factories, commercial buildings, and residential areas where stable power supply is crucial. It is an ideal solution for users who are seeking to reduce their energy costs while minimizing their environmental impact. Contact our customer service team for more information.