Our Team Finished The 2021's First HV Switchroom for One of Our Clients
2021-01-11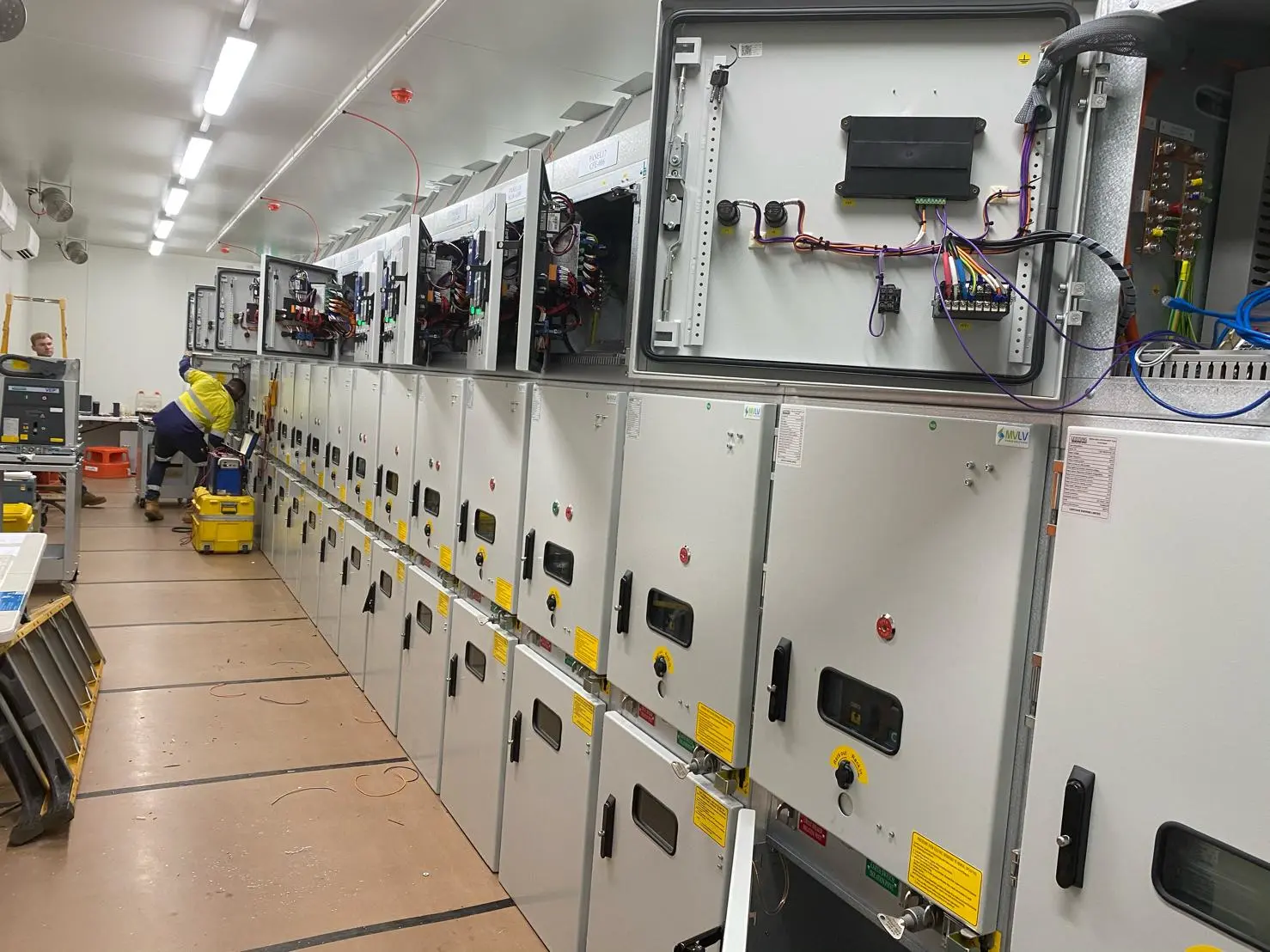 ​Our Team Finished The 2021's First HV Switchroom for One of Our Clients.
A new year is dawning, Leistung Energie finished the first work of 2021.
Projects completed this time was operated and managed in strict accordance with the project process from the start of the project to the planning and implementation, so that the whole project is successfully completed and the expected results are achieved.
Well done to our team for getting these rooms done.
Contact us today for further details.
www.leistung-energie.com





----------------------------------------------------------------------------------------------------------------------------------------------------------------------------------------------------------------------------------



Leistung Energie is a professional power application solutions provider. For more details, please call customer service for consultation.

Leistung Energie Group is an innovating energy technology leader in power grids, electrification products, serving customers in utilities, industry and transport & infrastructure globally. With 20 years' experience in electric and energy sectors, as well as dedication, advanced technology and commitment to service, Leistung Energie specializes in LV/MV/HV standard and custom products and accessories from more than 10 factories all over the world, with proven track records of reliability, focused on safety and quality while providing competitive prices, short lead times and uncompromising back-up and support 24-Hour/7-Day.

Corporate Values
High Efficiency : High efficiency enables us to create greater value for our customers. Efficiency is an important guarantee to achieve our vision and mission.
Creation : The archetypal characteristic of the creator is altruism. We are born ordinary, and all of us are created and changed from nothing.
Learning : We pursue the development of people, only the development of the enterprise can develop, the development of people can not be separated from continuous learning.
Integrity : We believe that operating enterprises is operating credit, integrity is the best business strategy and brand marketing.
Equality : We respect each other and we defend the equal right of everyone to get what they deserve and the equal opportunity to learn and develop.
Responsibility : We are not only delivering products and services, we are always fulfilling our customers s' trust, we are also shouldering the responsibility to make the life of people around us better.

Leistung Energie' s vision is to make the concept of sustainable development deeply rooted in the hearts of the people and realize the harmonious coexistence between man and nature by providing more intelligent and efficient energy utilization solutions.

Many ABB, Schneider, GE products provide useful service for 30-40 years or more, however we can extend the life of any switchgear throughout product life cycle. From the original equipment to modern apparatus with superior performance, we analyze the original device characteristic to design the new retrofitting apparatus. In this way we use circuit-breakers and contactors from the shelf, fully routine and type tested equipment. In other words we customize the retrofitting solution.

Why Leistung Energie?
▪ As gas insulated switchgear manufacturers, we have world Class Factory and Facilities
▪In-house Official Authorized Testing Laboratory
▪Full engineering and technical support
▪Short Lead Time & Fast response
▪Experienced R&D Team & Proprietary Patents
▪Fully Type Tested according to IEC(AS) 62271.200
▪Internal Arc Fault Type Tested A-FLR
▪Solutions for all kinds of applications
▪HV section totally independent of environmental influences
▪High level of reliability
▪Maximum availability with minimum maintenance requirements
 
CONTACT INFORMATION
TEL:+86 592 6095918
Fax:592 6095918
COMPANY CONTACT INFORMATION
Company Name:   LEISTUNG ENERGIE LIMITED
Address:   Unit 1804, South Bank Tower, 55 Upper Ground, London, United Kingdom SE1 9EY