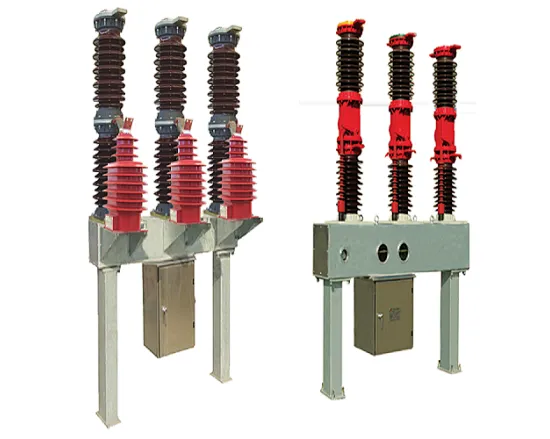 High-performance Outdoor Vacuum Circuit Breaker
Our Outdoor Vacuum Circuit Breaker is designed for high-performance and reliability in harsh outdoor environments. It is ideal for use in power transmission and distribution systems.
Our Outdoor Vacuum Circuit Breaker is a robust and reliable solution for protecting power transmission and distribution systems in outdoor environments. It features a high-performance vacuum interrupter that provides superior electrical insulation and arc-breaking capabilities, ensuring safe and reliable operation even in harsh conditions. The circuit breaker is designed with a compact and modular construction, making it easy to install and maintain. Its spring-operated mechanism ensures fast and reliable switching operations, while its solid-state trip unit provides accurate and flexible protection settings. Our Outdoor Vacuum Circuit Breaker is also equipped with advanced monitoring and control features, including remote communication and diagnostics, enabling users to monitor and control the equipment from a safe location. It is an ideal solution for a wide range of outdoor applications, including substations, power plants, and industrial facilities. Using our Outdoor Vacuum Circuit Breaker can solve issues related to electrical faults and interruptions, reducing downtime and improving overall system reliability. It is a cost-effective and efficient solution that provides long-term value to our customers.