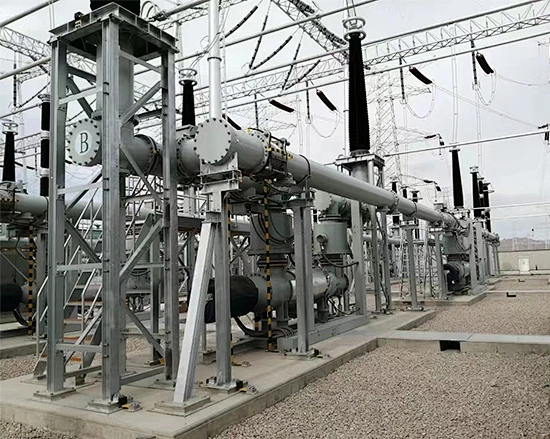 ZF16-363 Gas-Insulated Switchgear
ZF16-363 Gas-Insulated Switchgear is an advanced electrical device that offers safe and reliable power transmission, distribution, and protection for industrial and commercial use.
The ZF16-363 Gas-Insulated Switchgear is a compact, customizable and efficient solution that allows for easy and safe installation, operation, and maintenance of electrical power grids. It features high-performance insulation technology, improved design, and intuitive control systems that improve operational safety and efficiency. With a voltage range of up to 363kV and high short-circuit current carrying capacity, it is suitable for various applications, including power plants, substations, and factories. The ZF16-363 Gas-Insulated Switchgear is also designed for quick and easy integration with other systems, optimizing the entire grid infrastructure. This product can help solve issues like high maintenance costs and low reliability in older systems while ensuring the safety of personnel and equipment.